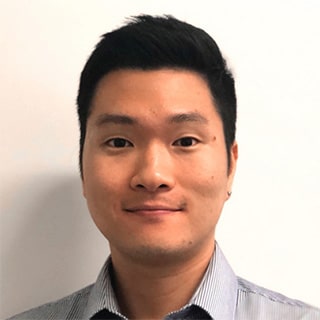 Huchang Lee
Associate Physiotherapist
Huchang joined Physio Inq in 2019 as an associate physiotherapist after completing his studies at the University of Sydney and since then has been honing his knowledge and skills exponentially. He is always eager to listen to you and deliver the best possible treatment so that you can enjoy your life to the fullest with less limitation.

His caring nature and professional attitude equipped with his hands-on technique, exercise therapy and dry needling skill have always made him one of the favourites of his patients. Especially his positive vibe brings smiles not only to the team but also to his patients.

Huchang is passionate in weight lifting and sport, such as basketball and soccer and recently grew his interest in golf, pilates and tennis. In his free time, he would most likely be walking his dog named Huchu.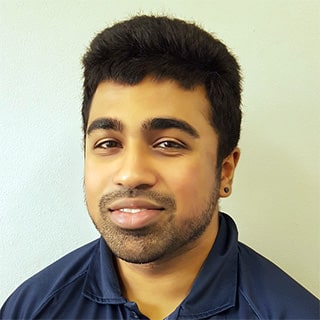 Kerrin Gomez
Exercise Physiologist
Kerrin is a new starter at the clinic that has completed a Master's degree in Exercise Physiology and a Bachelor's degree in Health and Human Movement Science majoring in Sport. He has worked with a variety of clients including disabled individuals, elite athletes, veterans, and the general population. Kerrin is an amateur athlete himself and brings a practical knowledge and approach to his method of treatment.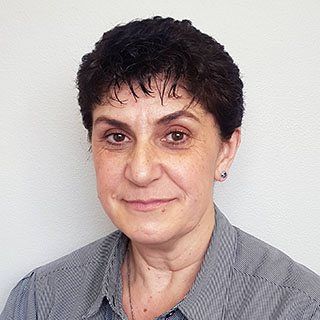 Grace Castagnella
Client Services Manager
Grace loves connecting with every patient that comes through the door and strives to ensure everyone feels like they're welcomed into our little family.

Grace took the plunge recently towards a change of career, from decades in the financial services industry, to chase her long-standing dream of working in health care.

When she's not being her bubbly self at the front desk, Grace can be found reading, walking, gardening, and socialising with friends in the local area.

She also makes the best Tiramisu around! So be sure to ask her for some baking tips.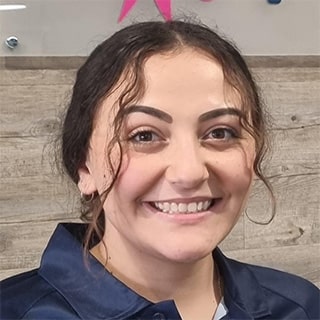 Jasmine Harb
Client Relations Manager
Jasmine is a student and an athlete from Cleveland, Ohio. She attends and plays soccer for the University of Sydney and is in her third year of working towards a Bachelor of Science and a Master of Nursing. She is very passionate about helping others through volunteer work and mentoring programs and is always up for a challenge, she feels like she learns the most when she is outside of her comfort zone. Jasmine enjoys spending her free time outdoors playing sports and exploring Australia through hiking and going on long drives.